Only a month late but here is a brief summary of how 2016 went for toastmaster bob.
I attended many memorable weddings at a variety of venues, some of which were new to me. The service of the wedding teams and staff at all the venues was excellent and I hope to return to them in the future.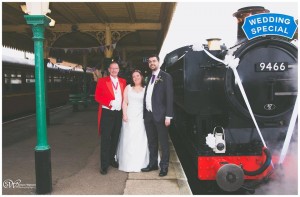 I shouldn't really single one out but the most unusual was the reception on the Mid Norfolk Railway.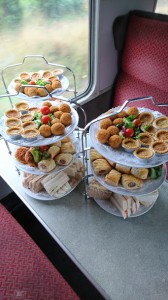 The train travels from Dereham to Wymondham and back again with afternoon tea being served – savoury on the way and cakes on the return journey. Speeches were made from the footplate of the engine and the band played for the evening reception on the station platform.
I also had some private function bookings and a handful in my role as town crier. These included shop openings,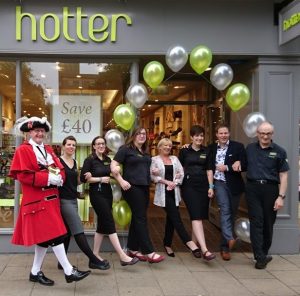 a few days in Holt advertising the annual festival and of course taking part in the Norwich Lord Mayor's procession. The year ended with the official announcement that City Crier David Bullock was retiring and handing over to me. After six years as his Deputy I am very proud and honoured to take over this prestigious appointment.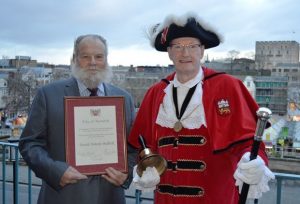 As is usual now, the last six weeks of the year were taken with wearing my third red uniform. No grotto in the Castle Mall this year for reasons unknown, although they did employ me to switch on the Christmas lights.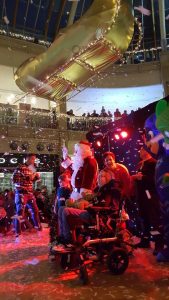 I managed to get some shifts in the Notcutts Grotto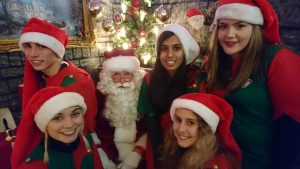 as well as some on the Lapland Express (Mid Norfolk Railway) and at the Fakenham races. I even did an hour at an hotel Christmas Lunch on the 25th! All good fun and, now that I have my own outfit, I hope to repeat my role again next year.
Bookings for 2017 are a little down on last year at this stage, but as usual, there have been several enquires and bookings in this first month of 2017. These are mainly due to the wedding shows that have started up again and continue to the end of April. Details on my website events page.
So I continue to juggle my role as toastmaster, town crier, Father Christmas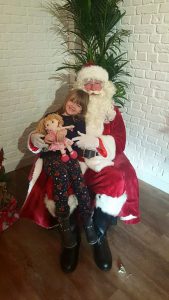 and of course as granddad to six year old Grace, who has finally sussed that Granddad dresses up as Father Christmas but of course is not the 'real' one.
Have a great 2017.