Although not as busy as June last year, there still seemed plenty to do. I started by meeting with Emily & Steven on Wednesday 4th to go over the final plans for their wedding celebrations at Elsing Hall near Dereham in July. That was followed by the Dunston Hall showcase evening on Thursday where I met some couples who are holding or thinking of holding their wedding at the venue. Friday I took a trip over to Elsing Hall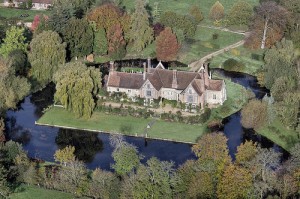 to check out the venue. It is a beautiful moated house that is privately owned. They only hold a couple of weddings a year, and it does involve hiring a marquee and everything that goes with it.
In the evening I also took a trip over to Lowestoft to go over plans with Carlie & Chay for their wedding at the  Zest Rooms, Potters Leisure.
Now it was Saturday 7th and I met with Lauren & Gregg in the morning to discuss their wedding plans for August at The Boathouse. They agreed to meet me at Dunston Hall as I was to be toastmaster for Georgia & Henry later that day.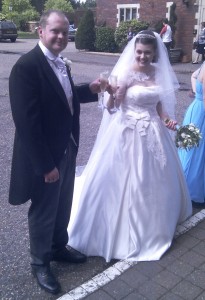 The sun shone and we enjoyed a beautiful afternoon on the terracing with photographs being taken by Bob Thompson of RT photography. We were also entertained in La Fontaine by Greg Bish with his guitar. Gregg was also the leader of the band 'Abyss' who sang Georgia & Henry's first dance – 'Drops of Jupiter' before helping the party to really get started.
On the Sunday I also had to do my banqueting host job at the Holiday Inn Norwich North, and again the following Saturday.
On Monday 16th I met with yet another couple, Amanda & Jardin, whose wedding is also in July at the Oaklands.
Tuesday I had my first speaking engagement at a funeral. Last year I had spoken at a birthday celebration on behalf of a Paul who lives in the USA and could not make it over for the party. Paul contacted me again to ask me to give a eulogy on his behalf for another close friend who had died. The church was full and it was a privilege to represent Paul at what was obviously the funeral of someone who was much loved.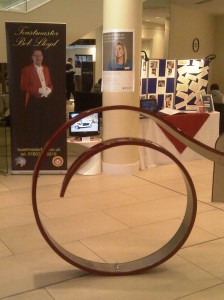 During the day on Friday 20th I was at a branch of Barclay's Bank in Norwich for a free 'pop up' display. There was quite a lot of interest and I even got a booking for next year to speak at a WI meeting on my role as a toastmaster.
On Sunday 22nd, surprise surprise, I met with yet another couple, Greg & Mel to go over their wedding plans. They will be celebrating at Waxham Great Barn which will be a first for me, so I will have to check it out before August. Apparently it is just a big empty space that you can decorate your own way.
Although Natasha & Philip are not getting married until May 2015, I met with them on Friday morning to have a preliminary chat about plans for their marquee wedding. It is being held in the grounds of their parents home so I was able to advise re the logistics and timings of the day.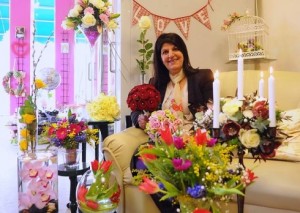 In between all these meeting I was of course delivering flowers 3/4 days a week for Margaret Emms florist and fitting in another couple of shifts at the Holiday Inn. What did I say about June not being quite so busy this year!?
Coming up in July are some weddings – mentioned above –  and also a Summer Wedding Fair on 13th at the Holiday Inn Norwich North. Perhaps I will see you there. If not, see you next blog.