Welcome and thank you for visiting the website home of Toastmaster Bob Lloyd.

I will be pleased to serve as your Toastmaster, Master of Ceremonies or Compere at any venue in Norfolk, Suffolk, Essex and indeed throughout East Anglia and the UK. I am the recommended toastmaster for Dunston Hall, Hockwold Hall, Brome Grange and Holiday Inn Norwich-North and am available for a variety of functions.  These include Award ceremonies, Fashion shows, Corporate dinners and Masonic Ladies Festivals (including singing of the Ladies song).
Covid-19
A number of weddings and events for 2020 have been rearranged for 2021 because of the outbreak. If you are thinking of booking me for your 2021 wedding, please get in touch as soon as possible in order to secure your preferred date. For those who want to rearrange this years date for next year, please get in touch to check my availabilty before you settle on a date. As you can see, I am already with my mask if necessary 🙂 Stay safe and well.
Tea & Toastie
Would you like to meet me to find out more about my role? I would love to arrange a time, free of charge and with no obligation, when we can meet  over a cuppa and talk through how I can help you plan and guide you on your special day. This can be at your home or elsewhere. Just contact me to make an appointment.
Weddings
The wedding page outlines my duties and there are other pages to help you in your planning – helpful hints, guide to the speeches, guide to wedding day timings and a list of various venues I have worked at and  recommend. My current fees are also displayed and on the friends page there are many wedding suppliers listed who I personally recommend. Please take a moment to read some testimonials I have rececieved.
The video below was filmed by Richard Howes of Perfect Video Day in the Garden Marquee at Dunston Hall.   
For any event your toastmaster / master of  ceremonies / compere is a very important link both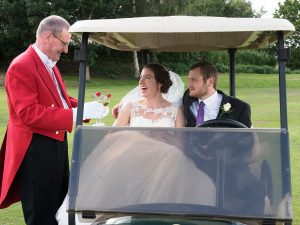 prior to and during the event. My role is to ensure everything flows smoothly from start to finish. You will spend many hours planning and may be anxious that nothing goes wrong. As soon as you have secured my services we will arrange a time to meet so that I can advise you on planning your event. I offer you the benefit of my experience and expertise throughout the planning stages with special attention to timings and order of events.
My training with the Association of the UK School of Professional Toastmasters, enables me to ensure the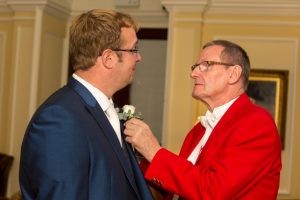 correct procedures and etiquette are observed. At your wedding I will be on hand with my friendly but professional approach to guide you and your guests through the whole day. My presence will remove the stress and pressure of "hoping everything will be OK". Everyone will be able to relax and thoroughly enjoy the occasion. 
Member of the Association of the UK School of Professional Toastmasters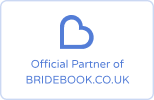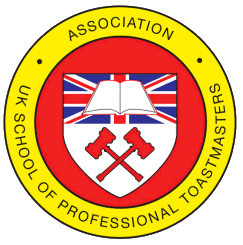 Town Crier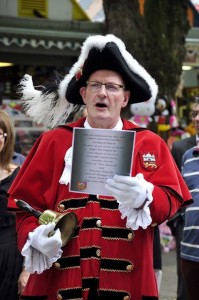 In my role as the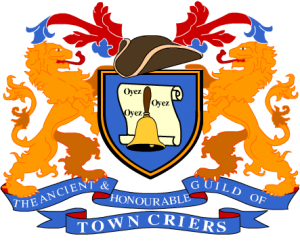 official Town Crier for the City of Norwich I take part in a number of civic events.  I am also able to offer a unique opportunity for companies and individuals who wish to have a proclamation made on the streets of Norwich, or at any special event in Norfolk. Visit the Town Crier page for more details.
Member of the Ancient and Honourable Guild of Town Criers
As you can see from the page bar at the top there is one more role I have each year. I am available for private parties and visits as well as appearing from mid November until 24th December at Notcutts Garden Centre grotto. The dates and times will be published from October on my events page and on the Father Christmas page. Be sure to tell the elves that you want to see 'Santa Bob' who"sounds a bit like Granddad" according to the young lady in the picture!