Compere
There are many events that benefit from the services of a professional toastmaster or master of ceremonies. My coordination of the programme and appropriate announcements enable the organisers to relax and enjoy a stress free occasion. I will assist you in your planning of the event, advising on the best and correct order of the programme and the all important timings. Some of the events I am available to compere include:

 Weddings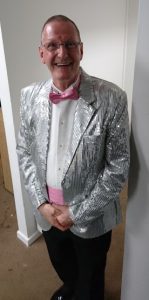 Birthdays & Anniversary Celebrations


 Corporate and Civic Functions


 Banquets


 Rotary and Round Table


 Charity Events


Masonic Ladies Festivals (including Ladies Song if required) https://www.youtube.com/watch?v=fT43umPyE8U&t=28s


 Fashion Shows
I can dress in the red coat of the toastmaster, black tailcoat or even something less formal and suitable for the occasion.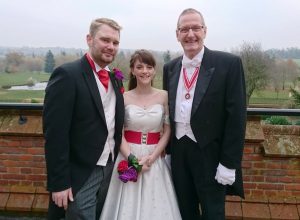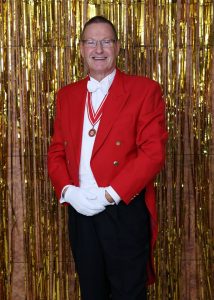 My fee will vary depending on your function so please contact me for a personal quote.
Visit the gallery to see pictures of some of the events I have attended.
As a member of the Association of the UK School of Professional Toastmasters I hold public liability insurance for £5 million.